At JW Cole, we understand that you require flexibility to serve the unique investment needs and objectives of your clients. We have affiliated with the top financial services companies in the industry to provide you with a vast product lineup and comprehensive wholesale support for your practice.
Advisory
Annuities
Mutual Funds
Alternatives
General Securities
Life Insurance/Long Term Care
39%
31%
15%
3%
9%
3%
As the financial services landscape rapidly shifts, many Investment Professionals have chosen to expand their fee-based business model. Through JW Cole Advisors you will have access to state-of-the-art fee based investment solutions and a robust advisory platform. We have forged partnerships and created a platform designed for our Advisors to successfully compete for and earn this business.
There are many ways to build a successful advisory business, and whether you're just starting to introduce fee based products into your practice or you are an advisor veteran, it comes down to choice. Our role is to help you decide how you want to position your practice—and to provide the infrastructure to help you realize your goals. With a wealth of fee-based programs available through JW Cole, it's easy to create a solution to meet every investor's needs.
Planning & Consulting services act as the backbone for many Advisors as they guide toward achieving their life goals
A platform that allows an Advisor to trade a wide variety of investment options with investment management flexibility
 

Allows Advisors to employ approved third-party managed investment solutions for their clients
JW Cole Advisors enjoy multiple custody and clearing options.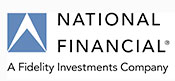 National Financial Services, LLC (NFS) - A Fidelity® Investments company, serves as JW Cole Financial's clearing firm for its brokerage business. NFS is one of the nation's leading clearing firms.
Through leading technology, both clients and Advisors can obtain free online access (Wealthscape) to brokerage accounts. This will allow the viewing of positions, market quotes, industry news, plus much more.
With Wealthscape, Advisors also have the ability to see the workflow process that is involved in managing their business. Whether it is a transfer of assets, a retirement distribution or completing an equity trade, Wealthscape allows you to be more efficient.
Your customer's comprehensive brokerage statements include snapshots, summaries, and detailed histories. These statements are available online, together with timely trade confirmations and consolidated tax statements.
Account Protection - Securities in accounts carried by National Financial Services LLC (NFS), are protected by the Securities Investor Protection Corporation ("SIPC") up to $500,000 (including cash claims limited to $100,000). For details, please see www.sipc.org. NFS has arranged for additional insurance protection for cash and securities to supplement its SIPC coverage. This additional protection covers total account net equity in excess of the $500,000/$100,000 coverage provided by SIPC. Neither coverage protects against a decline in the market value of securities.